What are the flaws in current project management approaches?
Managing multiple projects which are all at different stages simultaneously can create major headaches for property professionals. Being able to quickly adapt to change, and also share progress with other project stakeholders often adds extra layers of complexity to the mix.

While using sticky notes and spreadsheets may have worked for some in the past, the manual nature and time-consuming expense of these traditionally used methods makes them unsustainable for the most successful, modern property professionals. The key takeaway here is that the more time you spend managing projects, the less time there is to find and assess new ones.
Manage, progress and share your projects in a more efficient way
We've designed a sites management feature , which sits within LandInsight, and is directly linked to all of the sites that you find within the main system. Here are some of the tools you'll be using when using the Sites Pipeline feature
Single-click save to site
Found an opportunity that you think looks great within LandInsight? Simply hit the Save button and it will automatically be added to your integrated Sites Pipeline.
Manage your progress stages
We've added some default columns ("stages") to your Sites Pipeline already, but users can add as many as they need to best fit the way that you work.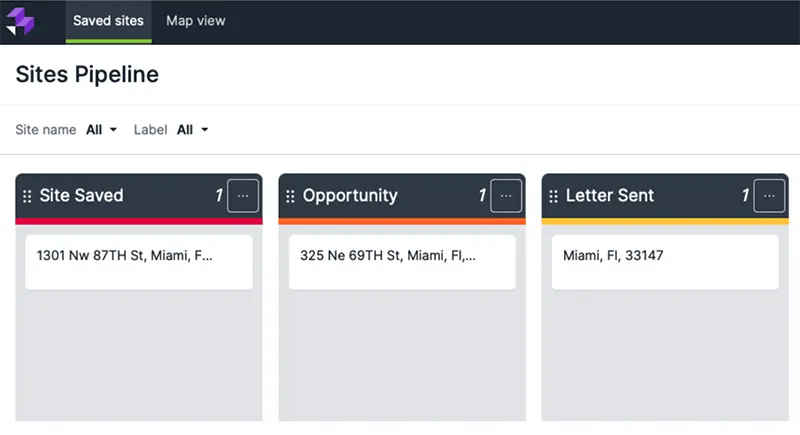 Simple project progression
Projects can be progressed quickly and easily between stages with a simple drag and drop.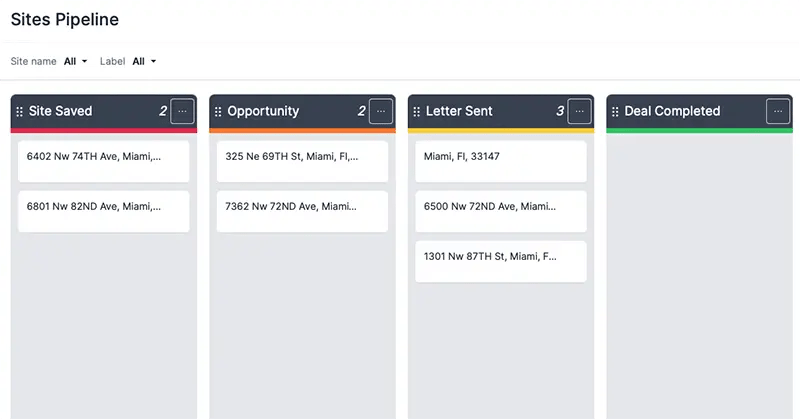 Quick filtering of projects
To help you quickly navigate through all of the opportunities that you'll be finding with LandInsight, we've added some simple filtering tools which allow you to save time and find the projects you need, fast.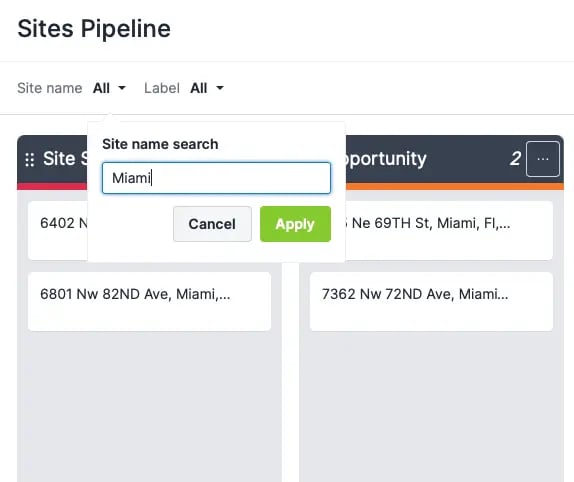 Detailed site cards
By selecting a site from within the Sites Pipeline, a detailed card will be opened which summarizes all of the information for that site that users see within the main LandInsight system. You'll also be able to manage your letter sending correspondence for that site, attach documents/photos, and also automatically view and save a full site report.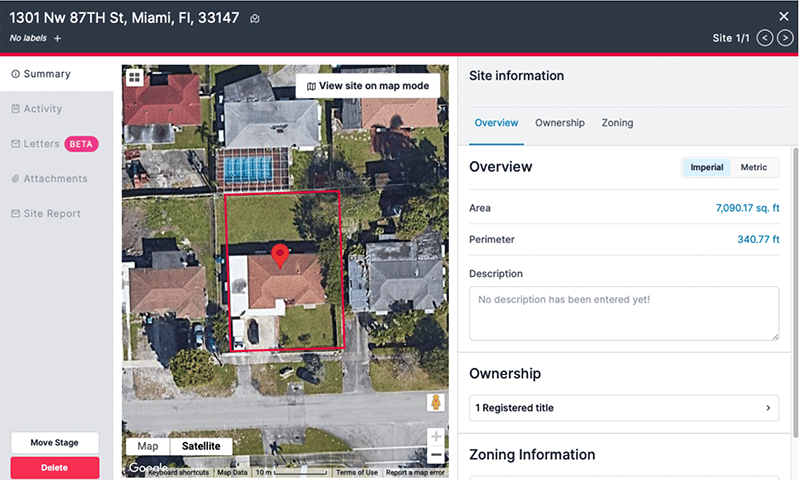 How our customers currently use LandInsight to transform their ways of working
Ben and Tom at Living Smart continually save sites to their integrated Site Pipeline tool to manage and track their projects. By doing so, they've managed to increase their efficiency by 5 times.
"LandInsight is the perfect solution for us. We wouldn't have got to this stage without it."

Ben Thorns
Co-founder