Technology is an important part of every industry. And the property industry is no exception.
Property technology (prop tech) is a growing sector, constantly innovating to make the lives of property professionals easier.
But because it fulfills such a clear need, there's an ever-growing list of prop tech solutions out there, making it confusing to figure out what's good and what's not.
So we've written a guide to help you easily pick the right technology for your property business.
Below, we break down four simple checks you should make before investing in new tech.
1. How easy is it to use?
You've got enough on your plate, so you don't need annoying, hard-to-use technology slowing you down.
A platform may seem like it has a lot of the tools you need, but if it's clunky and hard to navigate, you're going to end up wasting valuable time and getting frustrated.
Before committing to any new tech, it's worth asking yourself a few questions.
How long did it take me to learn how to use this?
When in the free trial or demo stage, track the amount of time it takes you to be comfortable using the software. By doing this, you'll be able to gauge how quickly you can effectively start integrating the platform into your daily processes. If the tool is difficult or confusing to use, this may be an indicator that it's not the right fit for your needs.
How long will my staff take to learn it?
Once you've taken the time to assess the learning curve of the product, focus on your team and their needs. If you have a team of people, regardless of size, you need to consider how difficult it'll be for them to learn how to use the product as well. The longer they take, potentially the less money you'll make during that time.
Could I use this easily when I'm tired?
Running a business is hard, and sometimes you're having to hit deadlines when you really should be sleeping. So what you don't want, when it's late and you're exhausted, is to have technology that makes life more difficult. Again, this goes back to ease of use and user experience - an ideal solution should save you time, not become a burden to use.
2. Does it solve my business challenges?
Not all property technology is going to be right for you. It may sound obvious but there is a lot of technology available – and sometimes it's easier than you think to purchase the wrong tool because the noise was so overwhelming.
Before going into the sales process, write down a list of three key challenges you're hoping to overcome (i.e improve site pipeline management or identify land opportunities with certain criteria).
Then, when on a call with the sales representatives, be clear about what problems you'd like their tech to solve. It's also beneficial to ask them at the start of the call what exactly it is their company does and how it could help you. This should make it clear fairly quickly whether it's worth progressing with the conversation.
If you're impressed by the demo and think the product could be a fit, ask for a free trial to make sure it works for what you need it for.
Be critical and think about:
How well does it do what it said it would?
Does it instantly solve your three problems?
What was their support team like throughout the process?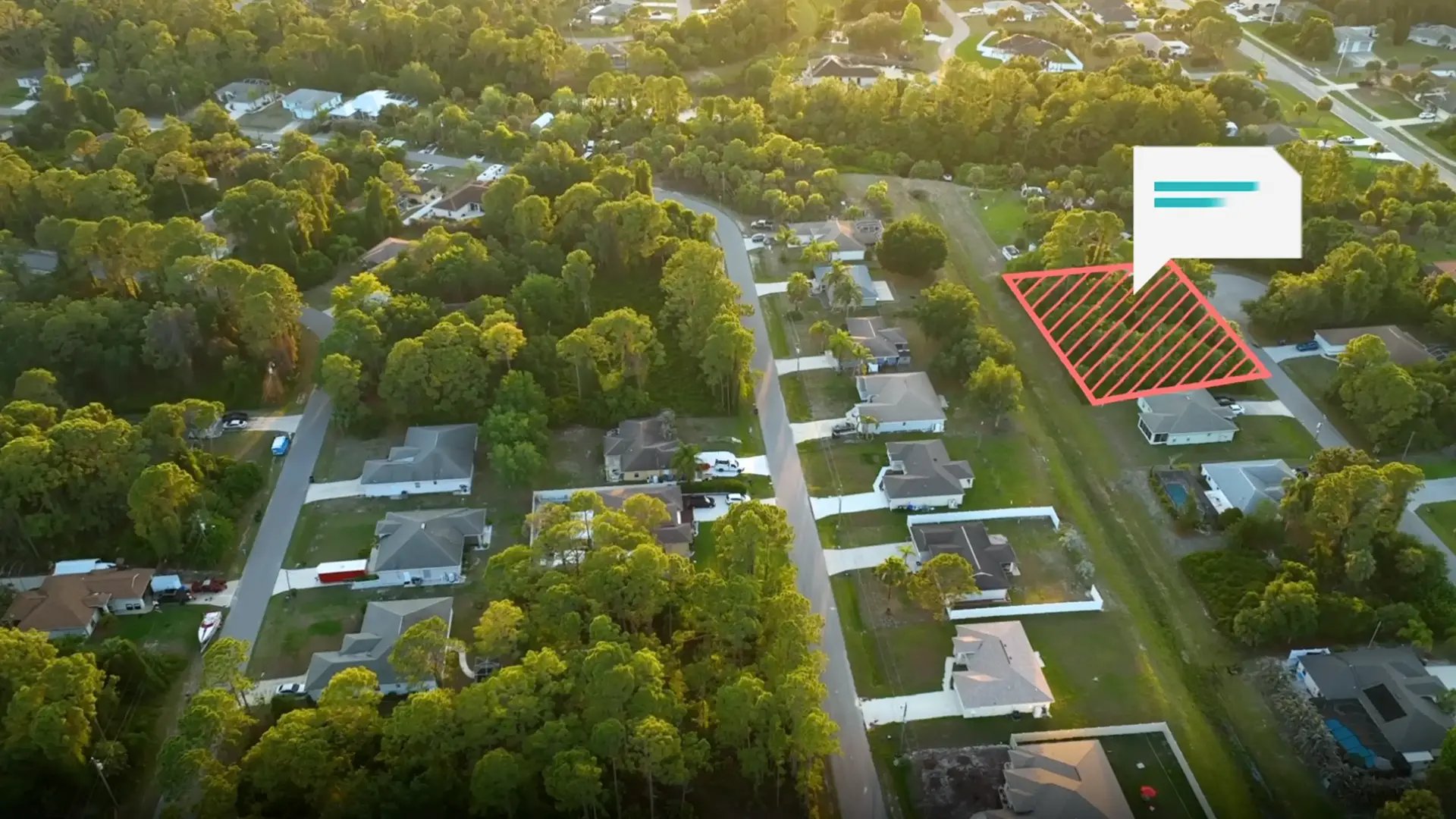 3. How much does it cost?
You're in business, among other things, to make money, so you want to get as high an ROI from your tech as possible. However, when making a purchase, it's not only about the price on the screen.
Think of how much time and money you'll save by using the technology. Or think about how many more deals you'll be able to make by using it. Calculate the potential increase in the quality of leads or projects. Then, compare this added value to the price quoted for the software.
It's also important to consider that some software is only designed for high-spec computers, which aren't cheap. Always ask what technical specifications are needed to use the product properly.
Costs might rack up if you have to upgrade your existing tech in order to use your new tech efficiently, so it's important to understand the long term costs up front.
4. Will it grow with my business?
If you're using, or thinking about using prop tech, you're likely already a pretty savvy property professional.
And a savvy property professional is likely to have a fast-growing business. So, you want to invest in tech that can scale with you – and be the catalyst for that growth.
It would be time-consuming (and expensive) to find that when you scale up, you have to buy additional tech, or replace the software completely. So, make sure you stress-test it against future business requirements.
Also, the more you scale, the more support you may need to ensure you're maximizing the value you get from your product.
Check if there's human support available who can help guide you on how their tech can help you reach your business goals, and accelerate your growth.
On top of this, even the most robust software can break occasionally, so it's always nice to have some helpful humans on hand to help you out.
Want tech that ticks all the boxes?
Look no further than LandInsight. Our site-sourcing software has everything you need to find off-market opportunities before your competitors.
We're already the leading prop tech company in the UK, so have years of experience making sure our platform delivers for professionals across the property industry.
LandInsight is:
✅ Easy to use – if you can use Google Maps, you can use LandInsight. And with the help of our Customer Success Managers, you and your team will be power users in no time.
✅ Solution-driven – our wealth of experience means we know the industry inside and out – and most importantly, understand the challenges our customers are facing.
✅ Cost-effective – our competitive pricing and the ease with which you can spot new opportunities make LandInsight a very smart investment.
✅ Scalable – tech you can use when you're just starting out and when you're at the top of your game.
Want the best property technology? Get in touch with one of our experts to learn more.