A whole wealth of information is needed to accurately assess the viability of a parcel of land. But due diligence also needs to be performed on a neighborhood level to make sure the area matches up with the audience you're trying to target.
Demographics is one of the most important datasets to use if you want an overview of who lives where.
In this blog post, we break down why demographic data is so valuable and how you can leverage it to build homes people want to buy.
To maximize your selling potential, you need to know who you're selling to and the type of properties they'd want to buy.
Demographic data can help paint a more vivid picture of the area you're developing in. You can get a better understanding of the community you are looking to serve – and how best to meet their requirements.
Get a good idea of pricing
Median income and employment rates can be a solid indicator of affordability, and subsequently, how you should be pricing your housing.
A high rise of luxury apartments is likely not going to sell well in a neighborhood with a low median income and a high unemployment rate.
It's a smart play to find out as early as possible how you should be pricing your units – and demographic data can be a strong benchmark to position yourself against.
Combine with other key datasets
It's all well and good figuring out who your market is and how much they could be willing to pay, but you need to ensure that regulation supports that type of housing.
For example, higher-income households may be more inclined to go for a single-family home, but if your prospective site isn't zoned for that type of housing, it may not be the best fit.
Having zoning and comparables data visible alongside demographic data means that you can easily eliminate sites that don't meet your criteria. And, instead, focus on the sites that are going to maximize your ROI.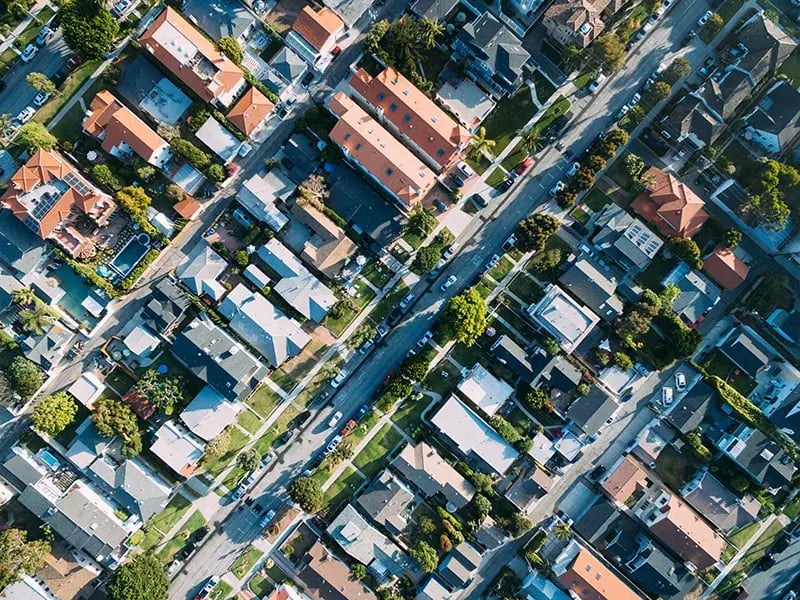 How to collect demographic data as a developer?
As with lots of the data you need to make informed decisions, getting ahold of all the demographic data you need can be a challenge. Particularly when it needs to be analyzed alongside a whole range of other data sets.
Read our blog post here to find out more about overcoming some of the challenges of collating data.
Traditionally, data collection was a manual and time-consuming process – a very necessary but frustrating task.
With LandInsight we're rewriting the game. It's now easier than ever to access the most important demographic data in a few clicks.
How LandInsight can help
In LandInsight, our demographic data gives you an instant snapshot of State, County, and Census Tract level – meaning you can get both a high-level overview and a narrower focus.
You can take a look at key metrics such as unemployment figures and household income.
When combined with our other data sets, such as zoning, hazards, ownership, and comparables, you can speed up your site sourcing and assessment process.
Ready to learn more about how LandInsight can take your site-sourcing to the next level?
Take a look at how demographic data can be used alongside our portfolio management and site sourcing tools.
Find out more here