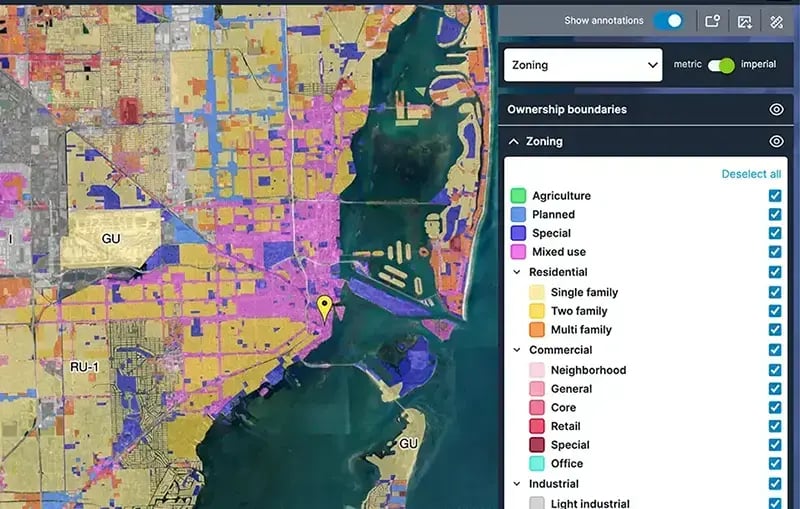 5. Time-consuming and inefficient
The bottom line is that all of these traditional ways of working are slowing you down. And in an industry where time equals money, the longer you're spending on sourcing and analyzing data, the less time you're spending on getting your development built and maximizing ROI.
At LandTech, all of our tools are designed to save you time (and, as a result, money).
And with current market conditions, it's more important than ever to have quality efficient tools at your disposal to help you get through these uncertain times. You need something quick, efficient, and easy to use – providing you with all the information you need to find and assess sites at your fingertips.
In other words, you need LandInsight.
How can LandInsight help
LandInsight is our powerful tool for sourcing and assessing opportunities. From zoning to hazards and demographics, we have all the data you need in one place to empower you to do your job faster – and save money.
Want to find out more?
Download our Buyer's Guide today and learn more about how LandInsight can help bring your data together.
Learn more