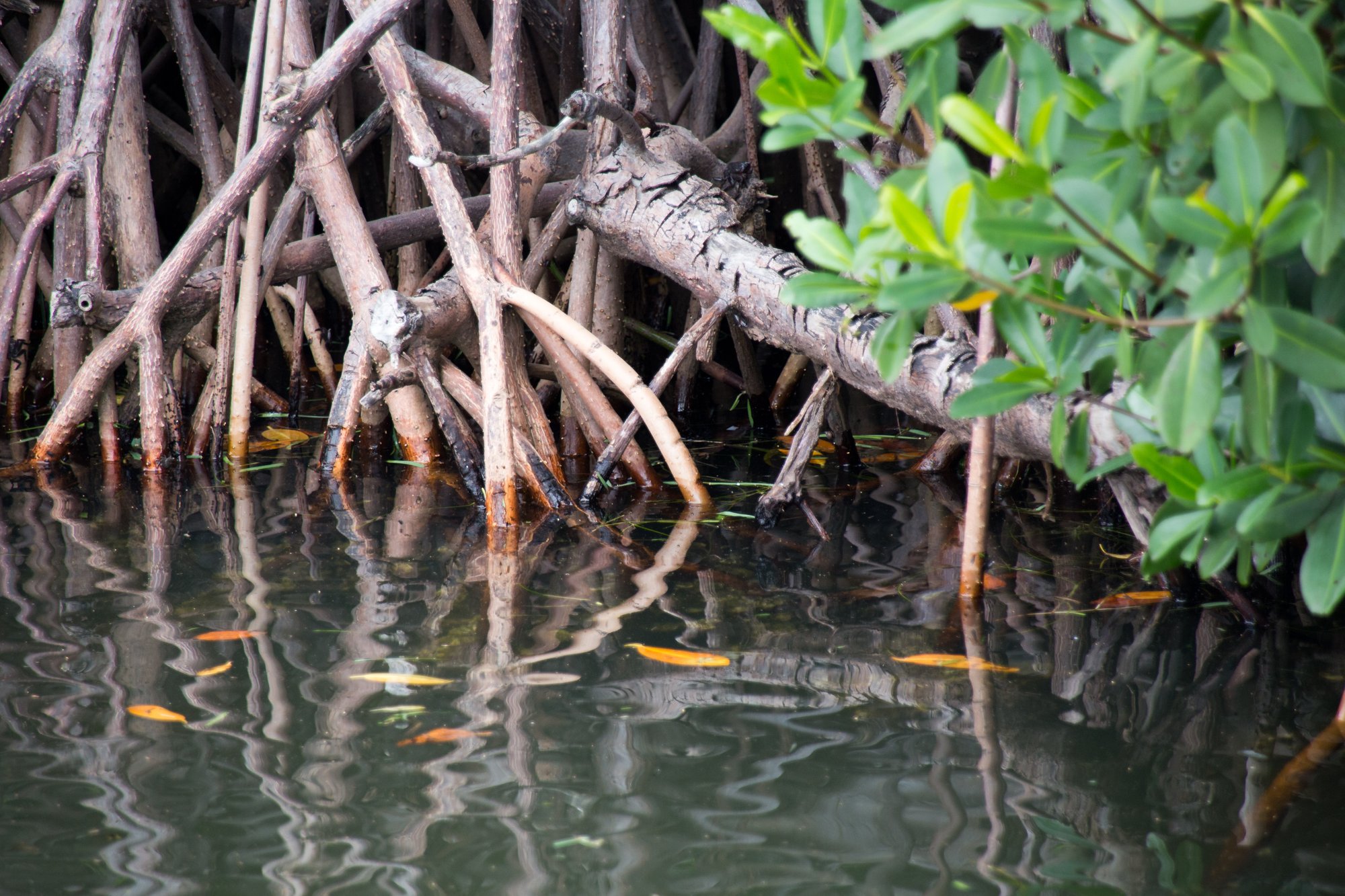 Hurricanes
Florida also experiences more hurricanes than any other state (or has since the Saffir/Simpson scale started to be used in 1851). In fact, it had nearly double that of Texas – the second most impacted state.
Similar to flooding, certain areas of Florida are more susceptible to hurricanes and developers will need to take this into consideration when looking to build homes in these regions.
More robust materials may be needed to protect the building from hurricane damage and often higher insurance premiums will be required.
How do hazards impact developers?
Developers need to be aware of prominent hazards in their area which may impede or complicate the delivery of housing.
Using a Florida flood zone map or map of Florida wetlands is an important starting point for understanding your local terrain. As well as familiarizing yourself with the regulation and mitigation that is required for these hazards.
Hazards can have a limiting effect on where you can source opportunities and further narrow your search criteria.
They can also be costly to navigate. You may need to spend more on specialized materials to safeguard your development or on mitigation.
Insurance premiums also play a huge role in your development costs.
Insurance premiums
The severe bout of hurricanes in 2004-2005 was the start of insurance costs rising significantly for homeowners in florida. In June/July 2023, they were the highest in the country – at four times the national average.
Hazard insurance in Florida (including flood and hurricane insurance) is often an additional cost on top of homeowner insurance.
Although as a developer, you don't have to bear the costs directly, it's likely to influence your sales prices. Home buyers are aware of the inflated costs they'll need to pay on their insurance so will be looking to get the best deal possible on the property itself.
In more extreme conditions, it may drive down demand entirely as consumers may not have the risk appetite or finances to be able to fund a heftier insurance premium.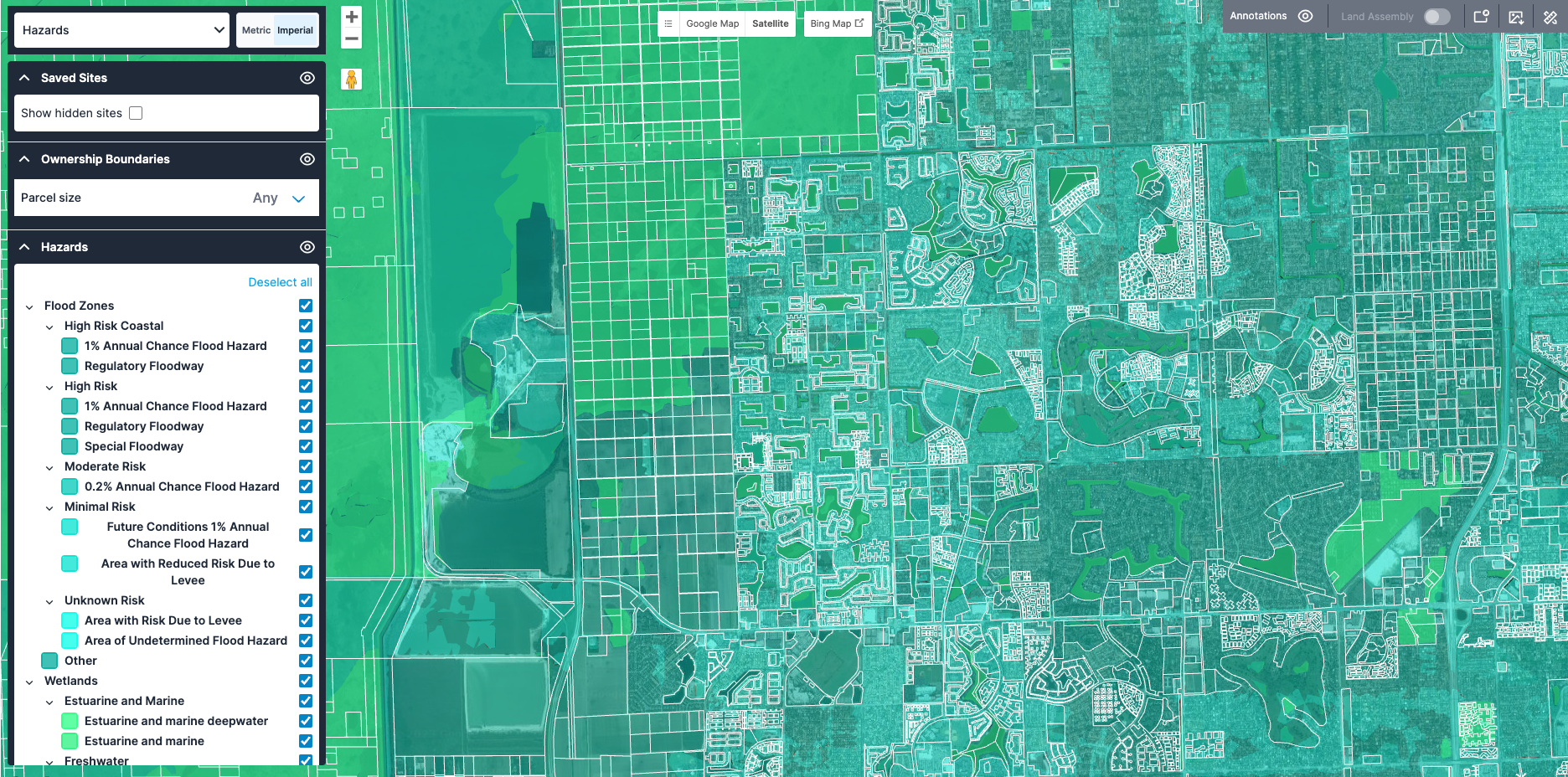 How can LandInsight help?
LandInsight is our site-sourcing and pipeline management tool and provides key information into hazards in Florida.
Our property hazard risk data has a flood zone map and wetland map for Florida – giving you an instant overview of which land in your target area is impacted by hazards. Click on any parcel of land to see further information, including:
For Flood zones –
Flood zone unique ID
Study type
Zone label
Zone name
For Wetlands –
Class definition
Class name
Split class definition
Split class name
Split subclass definition
Split subclass name
Subclass definition
Subclass name
Subsystem definition
Subsystem name
System definition
System name
Water regime definition
Water regime name
Wetland code
Wetland name
Wetland type


All this data at your fingertips helps you to make more informed decisions about where you want to develop.
Combined with zoning, ownership, comparables, and demographic data, you won't even have to leave LandInsight to complete any of your site sourcing or due diligence tasks.
Even better – we also have a property development pipeline tool to help you easily manage and visualize all your opportunities across each stage of the development lifecycle.