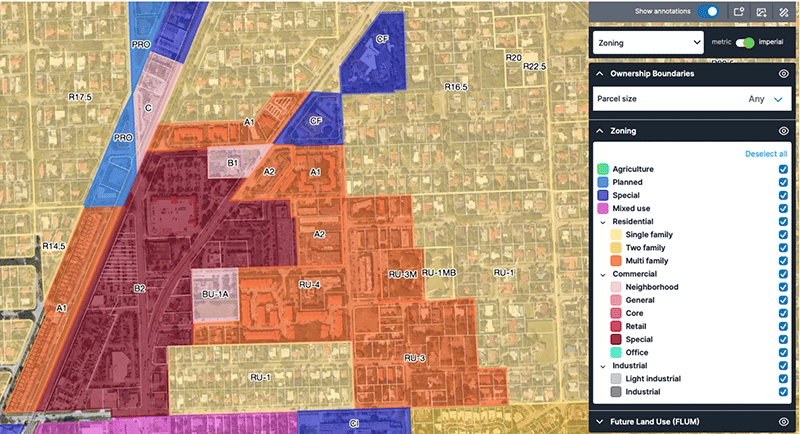 What is a Future Land Use Map (FLUM)?
Zoning is reviewed periodically, and the Future Land Use Maps (FLUM) will outline where zoning is scheduled to change, and what the zone is scheduled to change to. FLUM is a city's visual guide to future planning. It gives a picture of what the land use will be for different areas of land in years to come.
The aim is to ensure that housing and places of work will continue being built in the places that they are needed and are safeguarded for communities of the future. Normally the vision is for 25 years in the future – so gives a long-term perspective of how a community is set to look.
How to use FLUM as a developer
FLUM provides you with a long-term view of how the development landscape is set to evolve – enabling you to map out future projects more effectively.
It can help you to be more strategically-minded and align with the local community vision.
In a practical sense, developers can search on a county-level for an overview of what zoning rules are set to be in place in the future and compare this with the current state of play to identify where the changes are planned to happen. For example, if you specialize in multi-family units you can see where this type of housing is set to be allowed in the future.
It can also help you predict how the neighborhood around any current projects is set to develop so you can gauge demand and pricing more accurately.
What is vacant land?
And as the title suggested, Vacant Land is a plot of land with nothing on it. Or in some cases, there could be abandoned or under-utilized building structures on the site. Vacant Land is one of the Land Use codes that will apply in an area. Knowing where these vacant plots of land are will help you find the most profitable development opportunities.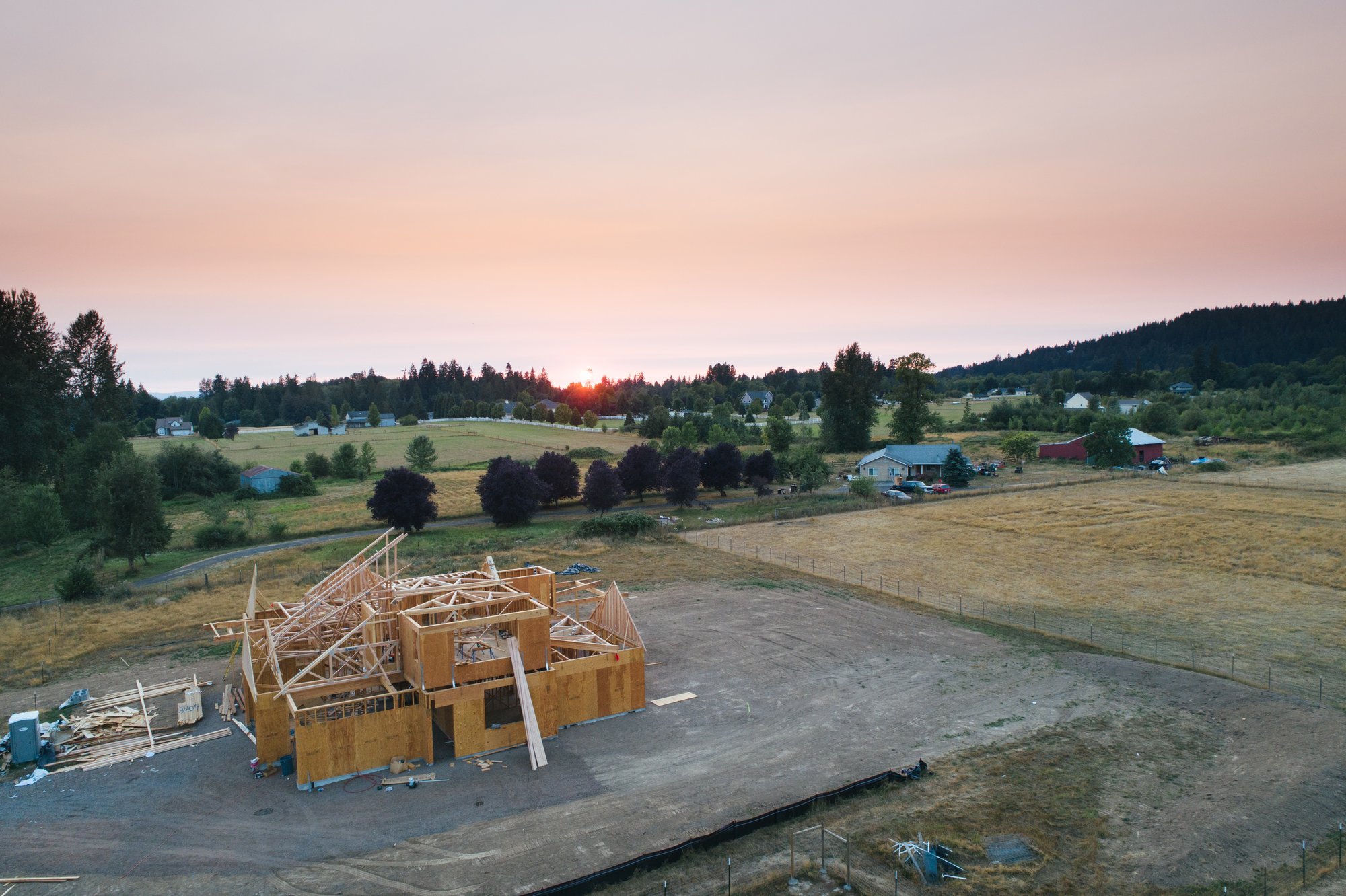 The benefits of vacant land
There are a lot of benefits to developing on vacant land but the primary reason is often that costs are lower. Cheaper development costs can be a result of not having to pay for property tax and maintenance initially. Or, the fact that likely none, or very little, demolition will be required due to the limited buildings on site. Plus, as there'll be no residential buildings in use, there'll be no need to relocate occupants.
Another benefit is the flexibility that vacant land offers developers. The plot can be viewed as a blank slate to start your development on.
For these reasons, vacant land is highly sought after and the market can be very competitive.
Particularly in densely populated areas or high-activity markets, unused land can be few and far between.
That's why as a developer, being able to proactively search for vacant land in just a few clicks can help you to get ahead of the competition.
And with LandInsight, you can do just that – as well as check out the FLUM for select areas.
How LandInsight can help
With LandInsight, our site-sourcing tool, you can use FLUM*, zoning and vacant land data to find opportunities for both now and the future.
Our zoning layer is color coded and easily filterable so you can instantly see the zones you can develop specific property types in. Pair this, for example if you're working in Tampa, with a Hillsborough county future land use map and see how these plots of land are expected to be used in the future for this specific area.
Vacant land is the most recent addition to LandInsight and lets you search and filter between non-vacant and vacant land.
Click through on any parcel to see information (if available) on:
Address
Area
Zone
Total building floor area
Floor area ratio
Using FLUM, opportunity zones, and vacant land together can help you to unlock even more comprehensive insights into sites of interest and help you make data-backed decisions.
*in areas where data is available
Ready to find out more?
Speak to one of the friendly members of our team today to find out how LandInsight can help you to spot opportunities now – and for the future.
Find out more